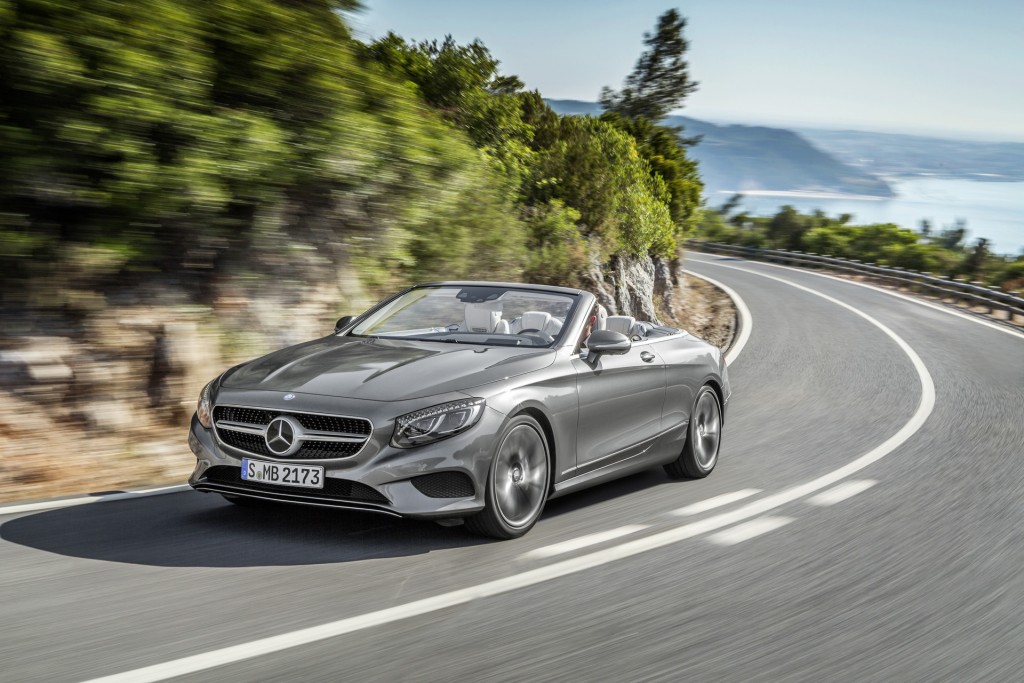 The Frankfurt Auto Show is always a particularly exciting event for our brand because it's only held every other year, so special reveals have to be saved for it, and also because it gives Mercedes-Benz a chance to show off on its home turf. This year, one of the high profile debuts we're looking forward to is the new S-Class Cabriolet.
A car we've been looking forward to ever since we drove the S-Class Coupe, the convertible version loses none of the hardtop's attractiveness. In fact if you were looking at side-by-side shadows of these cars, you probably couldn't tell them apart.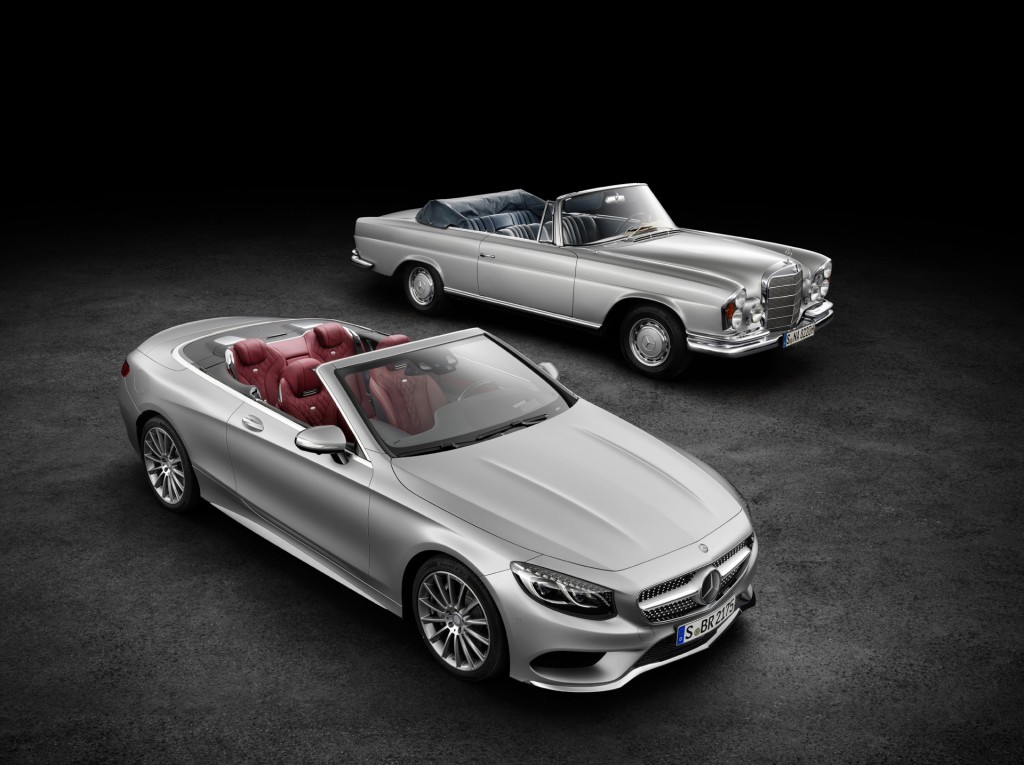 Mercedes-Benz will show two versions of this car in Frankfurt. The basic S550 Cabriolet will be on display, sporting a 449 horsepower V8 engine that makes 516 lb-ft of torque. The S63 4MATIC® Cabriolet will also be present with its 5.5-liter V8 biturbo engine, which produces 577 horsepower and 664 lb-ft of torque. The S550 Cabriolet also features the new 9G-Tronic® nine-speed automatic transmission, while the AMG® version of the convertible will have a seven-speed Speedshift® transmission.
Whether you go for the S550 or the high performance version, the new S-Class Cabriolet will feature exclusive technology to make riding with the top down that much more comfortable. As a standard feature, you can enjoy Mercedes-Benz AIRSCARF®, which will keep your neck warm on chilly days.
There's also a brand new feature called THERMOTRONIC®. A first for open-top vehicles, this intelligent climate control system monitors data from an array of sensors to automatically adjust heating and ventilation settings, regardless of whether the top is up or down.
From the press release:
"The air conditioning control unit is fully networked and communicates with numerous vehicle components. In all, 12 sensors and 18 actuators help provide the ideal climate in all conditions. In addition to interior and exterior temperature, the sensors also detect the level of solar radiation. A sensor for air quality and harmful gases constantly monitors the quality of the outside air being drawn in. To effectively prevent the windows from fogging up, a dewpoint sensor measures the absolute humidity on the front windscreen. Two solar sensors on the dashboard and on the rear shelf ensure that the blower level and temperature are adjusted to the selected settings in a short amount of time in response to any changes in solar irradiation."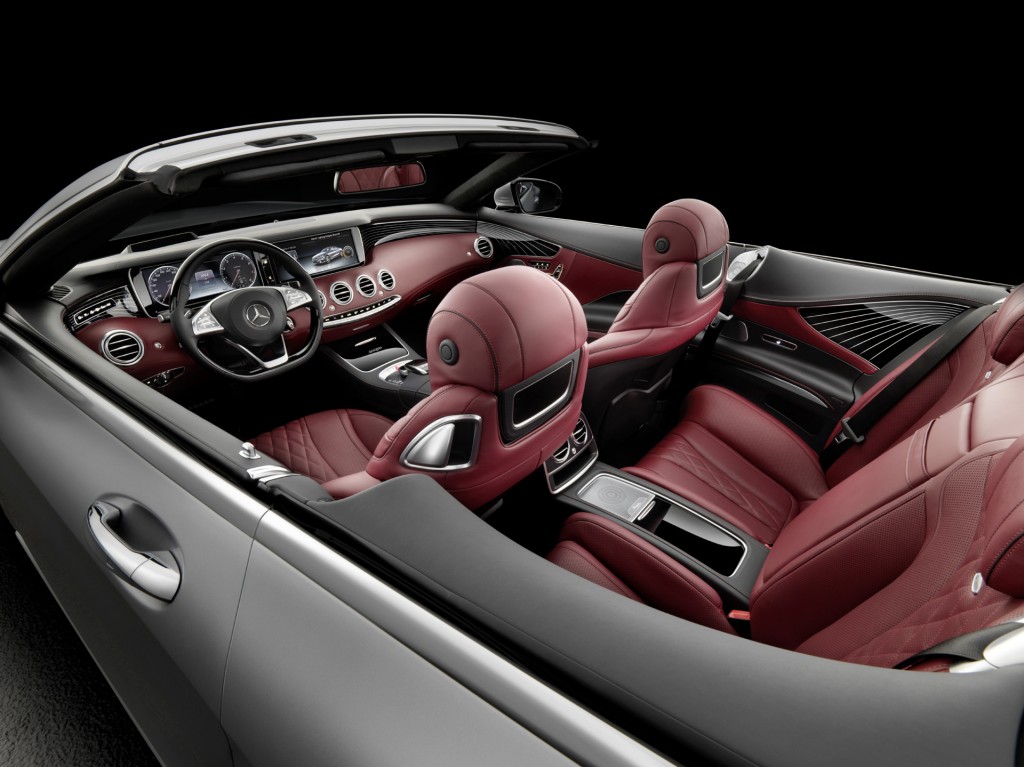 That level of attention and innovation is exactly what you should expect from Mercedes-Benz.
Follow us on social media for more news from the Frankfurt Auto Show in the coming weeks. For any questions about this or other models, feel free to call or visit us at Mercedes-Benz of Cary.
New S-Class Cabriolet Revealed Ahead of Frankfurt Auto Show
was last modified:
September 8th, 2015
by