If you have the resources to purchase a Mercedes-Benz S-Class, this gorgeous sedan can impress you each day of ownership with lavish features, including adjustable suspension and a perfume dispenser. Now, for those who acquired the resources through diabolical master plans of world domination, Mercedes-Benz began producing the S-Class with another feature: armor.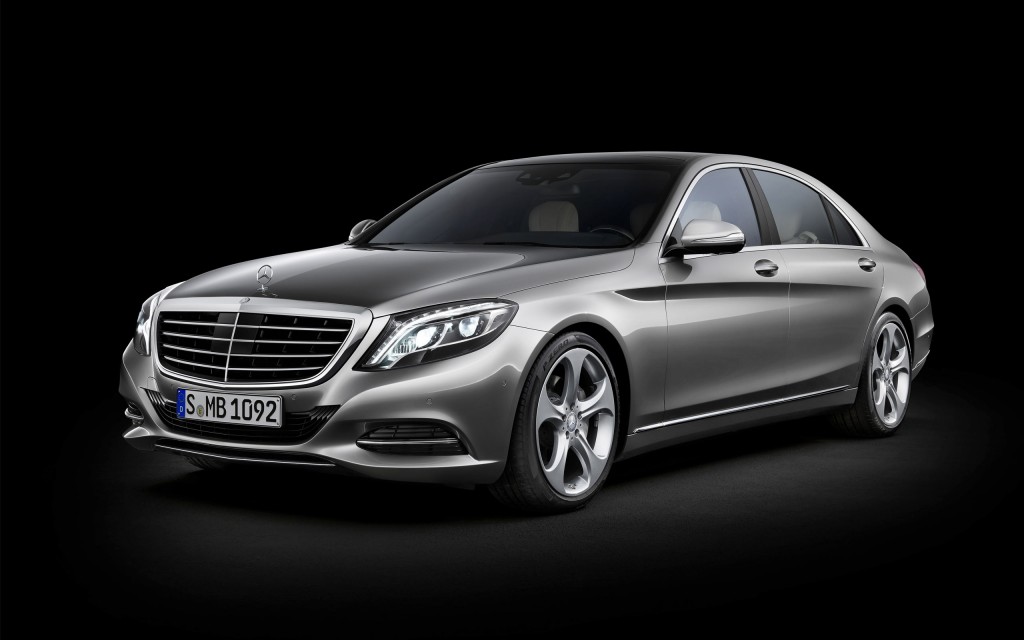 The Mercedes-Benz S-Class Guard is a modified version of the automaker's flagship luxury sedan that is perfect for Bond villains – and we guess important world leaders or corporate CEOs could also benefit from this vehicle's design. Manufactured in Germany, this S-Class Guard can absorb impacts from military-grade firearms, shrapnel, and hand grenades. A level of protection that fulfill VR7 standards is due to a 1.9-inch thick steel plate encapsulating the passenger cabin cell and a windshield 3.9 inches thick (and weighs 297 pounds). Oh, did we mention that this S-Class Guard is also hand-built?
Even with these upgrades, supervillains, dictators, and/or zombie apocalypse survivors will have to make do with a 6.0-liter V12 that is twin-turbocharged and cranks out 523 horsepower and 612 lb-ft of torque. Though there is the added weight from these armor-level upgrades, that's still enough punch and power to escape and live another day.
Mercedes-Benz has not released any official word on pricing, but the standard S600 costs nearly $167,000. Add in the armor, and some critics predict that the Guard version could reach more than $400,000.
Not all armored Mercedes-Benz models come from the company itself. Inkas, a Canadian-based armored vehicle manufacturer, modified a G63 to make it bulletproof. Every surface, from the roof to the doors to the glass is reinforced enough to withstand simultaneous explosions from two DM51 grenades. Its body panels can absorb sustained fire from AK-47 ammunition (7.62mm), and it also have a fuel tank completely insulated.
Take a look at this beast…
Super Villain Upgrades for the Mercedes-Benz S-Class
was last modified:
March 11th, 2022
by